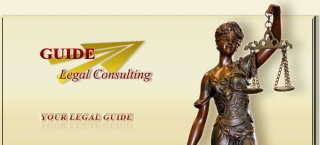 "GUIDE" Law Office
city. Varna, "Konstantin Velichkov" Str. №15
We are Bulgarian Lawyer's Office registered in Varna city – the seaside capital of our country. To our clients – local or foreign; physical or juridical persons, we provide a variety of law service, procedure representation before courts and professional consulting in the field of civil law and more specifically:
In the field of real estates and corporeal right;
Business and company law;
Law of obligation and labour law;
Family and succession law;
International Commercial Law and European Union Law;
Foreign Investment Assistance;
Consulting, assistance and processing of all documents for acquiring residence in the country; etc.
The office have experience in following areas:
There is still no lawyers added, try again later.